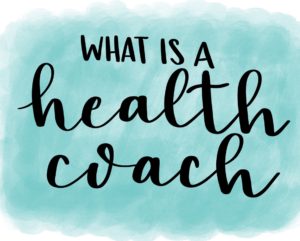 Summit Hypnosis & Wellness is proud to announce the addition of Holistic Health Coaching to our services. You may be asking yourself "What is a health coach?", "How could a health coach help me?", or even "Do I need a health coach?". These are all valid questions, along with any others you may have. By definition, "a Health Coach is a supportive mentor and wellness authority who works with clients to help them feel their best through food and lifestyle changes. Instead of prescribing one diet or way of exercising, Health Coaches tailor individualized wellness programs to meet their clients' needs".
In today's world, where obesity, diabetes, disease, etc. are at increasingly alarming rates, Holistic Health Coaches can fill the voids in our current healthcare system. It is the time and resources we have that helps people build sustainable, healthy lifestyle habits. You are your own health expert, however it is common that you have simply lost touch with being confident in the wellness based decisions you make.
Holistic Health Coaches do not tell people what to do, we teach them what to do. It is important to understand that working with a Health Coach is NOT a diet. Instead we work on opening up to one's own instincts and abilities, providing a foundation so that one can function independently and confidently. Working with a Health Coach is a partnership with someone who understands the unique needs of the body, creates accountability, provides invaluable resources, and guides others to uncover their own insights on their path to wellness.
Elements such as relationships, exercise, career, home environment, social life, finances, creativity and spirituality are just as important to your health as the food you eat. As a Holistic Health Coach, I understand this, which helps me take an approach that supports you, the whole person.
As a "mindset mentor", we use nutrition as the starting point for obtaining optimal health and wellness, and promote self health management. Taking a holistic approach allows you to begin implementing healthy lifestyle changes on a physical, emotional and spiritual level. A Health Coach will help you reach your health goals through the creation of a sacred space to nurture your personal development,  through guidance and empowerment to figure out your own personal health and wellness goals and turning them into action. Make yourself, your health and your happiness a priority!
My mission is to educate, encourage and empower healthy, mindful living helping others embrace the concept that we are a product of what we eat and how we treat ourselves. Helping others increase their own appreciation for a healthy body, a clear mind and a happy heart.
Your time is now!
You can get locked in at the discounted Early Bird Introductory Rate, which will ONLY be available through April!
---
"Physical health is the foundation of our lives. Once we free ourselves from extreme foods, the healing mechanisms of the body can be harnessed to overcome our deeper physical and emotional issues. That's when healing miracles happen."
                                                    – Joshua Rosenthal, Integrative Nutrition
---
To Book Your
FREE

1 Hour Health History Consultation, please call our office at 561.841.7603

**During your Health History Consultation we will discuss the program, add-ons and options available to you, and cost. I am offering an Early Bird Introductory Rate for a very limited time. Do not miss out on this incredible opportunity. Call now, block off an hour for yourself and learn how you can turn your cant's into cans…YOU deserve it (and it's free)!

March 11, 2019